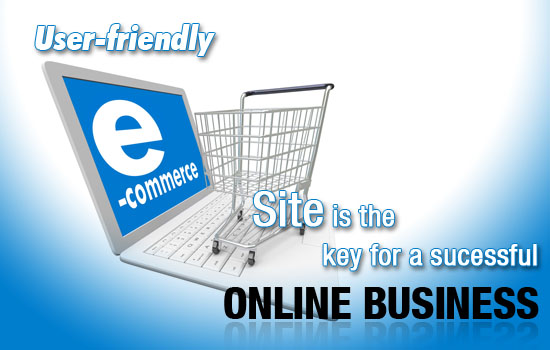 Organization is the key to success. Imagine walking into a store that is completely messy and disorganized. There are hats in the pants section and undergarments in the kitchen appliances corner. The store is a complete and utter mess. Everything is so disorganized that the only thing that is clearly visible is the exit sign. The immediate step you will think of taking is running out of that store. This same concept applies with messy online stores and disorganized sites. Your potential clients will exit quicker than they came and go straight to your competitor's website if they have organized their site better. Even if your store sells top class and high-end quality products, you might quickly lose existing as well as potential clients if your site is not properly organized and especially if navigation and performance are poor. It will affect the SEO in the long run and cost you potential clients. The solution? Creating a more user-friendly site with your web development team.
Things to focus on:
Smooth Navigation: Smooth Navigation & User-Friendly sites are a prerequisite to run a successful online store. This means that care should be taken during the e-commerce development phase to ensure that the site is easy in navigation. The site should be both user-friendly as well as very easy to navigate through. Imagine your site like boat sailing through the ocean. You want all parts of this sailing journey to run smoothly and every anchor to make sense and be calculated. So, focus on things like the "sign-up" process, insuring that is in fact quick and effective for your clients. You don't want your customers spending more time registering than exploring and purchasing on your site. A great tip is to push the registration process until the end of the first purchase. It not only increases customer satisfaction but also your sales.
Be honest, no hidden agenda! This is one of those pretty obvious but not so obvious trade secrets of a successful site. Honesty is in fact the best policy! Customers want you to cut to the chase and know the exact rates and more importantly the final cost. They do not like hidden charges on the goods and services. If they find that your site is selling products with hidden costs, they will never use your site in future in purchasing products or services.
Stay connected even after the purchase. You want your customers to come back and purchase from you in the near future. So why not give them peace of mind? You should always communicate with your clients even after purchase to insure they are satisfied. Their feedback is essential to how you run your online store. You should start by sending a confirmation to client once order has been received. Customers like to get order confirmation after the purchase. It is a good idea to take feedback from them once in a while. It will help in improvising your business.
All these features and options will assist in enhancing the SEO of a website. Remember to keep the customer in mind when you develop the site and insure all the characteristics included in the site will give them a pleasant and a smooth shopping experience. Why? Because Happy clients are the best kind!