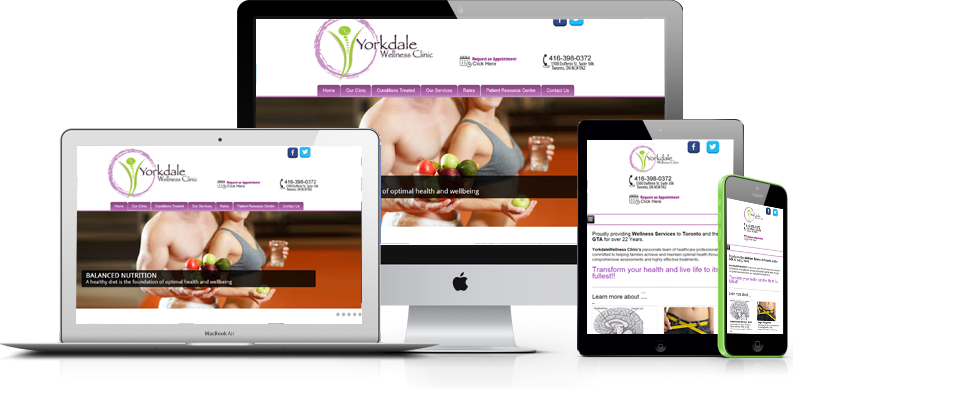 A website design is the most important part for building strong online presence. However, with new electronic devices hitting the market, the website design must be easily accessible and quick to respond. Our responsive website development makes every design mobile friendly and can help pulling traffic from any device for the business. Get yourself accustomed to every factor to promote your business through internet. As it is a little difficult to build the business and promote it online, let us help you in building the website.
We help in providing you responsive web design services that can easily bring a lot of traffic through every electronic device the user uses. Have a look at what we offer:
We design layouts that are responsive with any type of device.
The website features are personalized and according to your needs.
The graphics and artwork is coordinated for the enhancement of the website.
A website must always have a strong database for future offers. We help in making such responsive website applications to serve your needs.
Local integration is a key to every business building online. This method is an easy art for us as we are experts who deal with the best online strategies.
Slide shows, presentations and images must be of quality resolution. It should depict your business, as you want it to flourish.
The website must be effective even when the screen size changes. We use technology that takes support of breakpoints to design the layout of the website through desktop, tablet, big-screen monitors, laptops, and phone. A single code can make your website look beautiful on all the electronic devices. In addition to this, even the brands of electronic devices such as Apple, Samsung, Blackberry support different sizes of screens which needs to be taken into consideration. As a responsive web design company we are experts, you can rely on us to provide you with the most effective versions of your website design.
Responsive design is an important factor while building every website. With digitization on the go, we make sure your website is effective and interactive to every user. It helps in bringing the user back again to your website for improved sales and revenue. The readability and the pictorial graphics must be accounted for any website to be responsive. If the images on the system are clear, they may not look the same way in the mobile phones or iPads as the screen is small.As reliable web design company , we harness all the crucial techniques and make it useful for you and your business.